York access control installation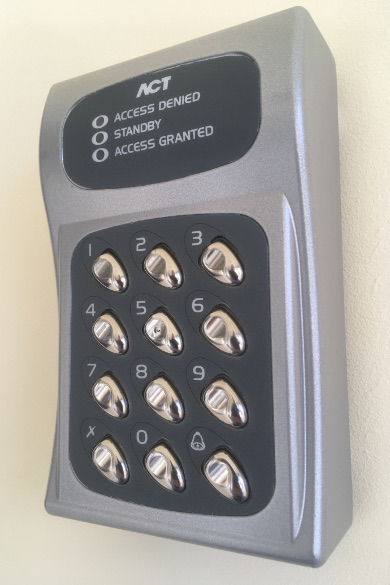 Minster Alarms have provided a huge range of intercom security system installation services in York and surrounding areas over the course of three decades and counting. We've seen a large number of technological innovations over that time, and we're constantly striving to keep our clients safe with the best equipment on the market. We can design, supply, install and regularly service your access control system.
Our access control systems can be adapted to suit any type of premises, from houses and apartment buildings to offices and industrial facilities. The equipment used can vary greatly in complexity, from simple door entry systems to high spec access control with integrated CCTV.
Wire-free access control systems
Wire-free door intercom systems control access to your home or business premises using a wire-free door-phone system. This radio-controlled system is completely wireless and mobile.
Our access control systems can come complete with a mobile door-phone, which provides an optimal link between the outdoor caller unit and the handset through ultra-reliable radio transmission.
You can read more about the wireless systems used by Minster Alarms here.
Contact us today to arrange a free, no-obligation survey of your premises.